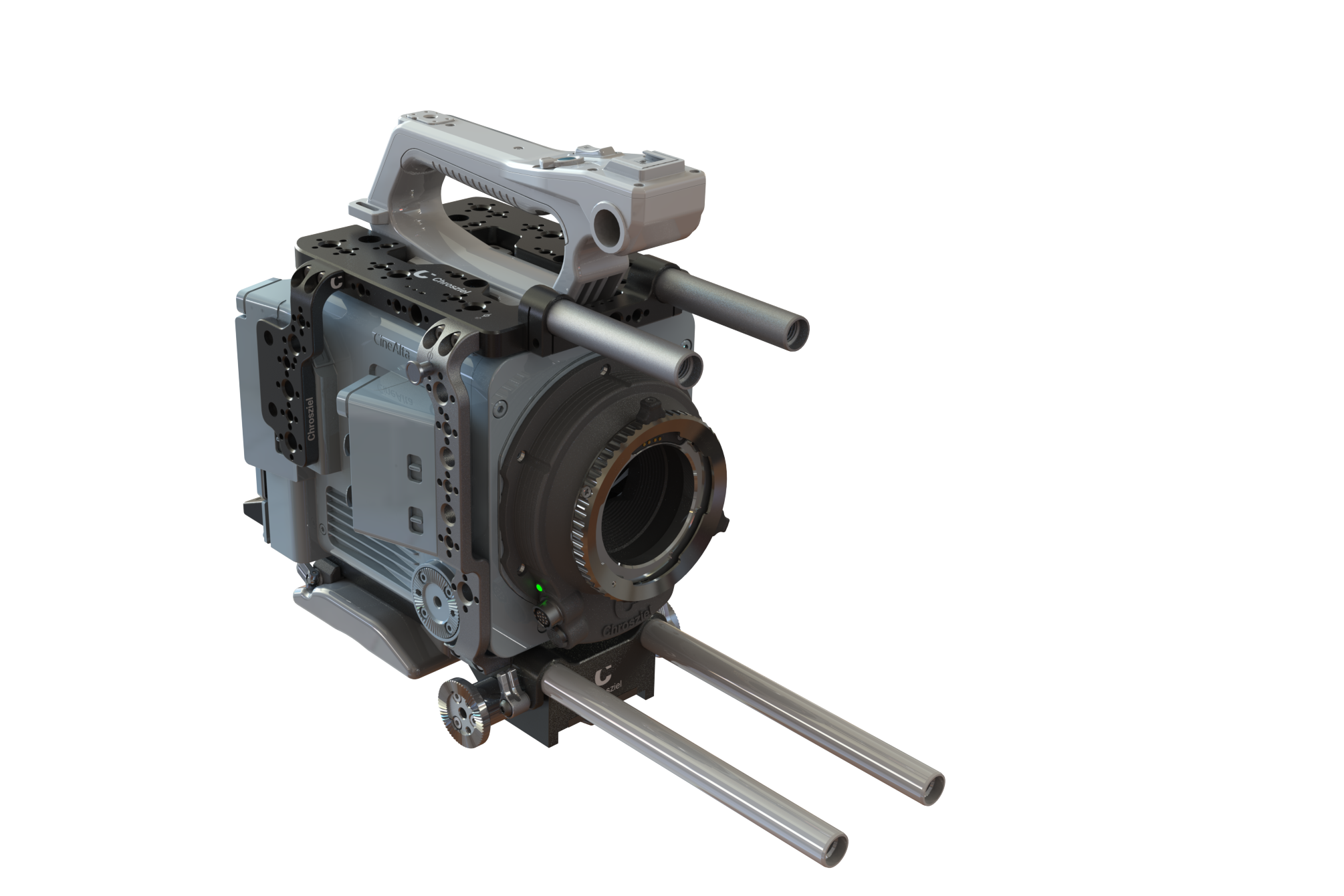 Perfect fitting mechanical and electronical accessories for the Sony Burano camera
Chrosziel offers a wide range of top-quality accessories specifically designed to enhance your experience with the Sony Burano camera during documentary and run&gun shooting. Our accessories are meticulously crafted to provide seamless integration and maximum functionality.
One of our standout offerings is the precise Meta Mount, equipped with a Hirose 12pin Lensport output. This innovative mount allows for effortless lens changes and ensures optimal connectivity for a smooth shooting experience with servo drive PL zoom lenses.
Additionally, our Zoomer Zoom Servo Drive accessory enables precise zoom control through the optional Sony GP-VR100 handgrip, giving you complete control over your shots with smooth slow creeping or swift in and out zooms.
To further enhance your shooting setup, we provide a selection of additional accessories such as top plates and side plates. These accessories offer increased stability and flexibility, allowing you to customize your camera rig to suit your specific requirements. Whether you prefer a comfortable shoulder pad with lightweight support or the utmost stability of our light bridge plate with dual 19mm and 15mm rod support, we have the perfect solution for you.
At Chrosziel, we understand the importance of having reliable and versatile accessories that seamlessly integrate with your Sony Burano camera. Our range of accessories is designed to elevate your shooting capabilities, providing you with the tools you need to capture exceptional footage. Trust Chrosziel to deliver outstanding accessories that enhance your shooting experience, enabling you to bring your creative vision to life.