Chrosziel Lens Service - Competence and reliability

Through our partnership with Lens manufacturers we can provide a quick service for your Cine or ENG lenses.
We have countless replacement parts in storage and/or can procure these replacement parts quickly.
In most cases, the repairs or other services can be completed quickly. Before any services are rendered, we will naturally draft a detailed cost estimate for you.
W

e offer you the following services:
A basic examination of the lenses
General repairs
Measurement of the flange focal distance for the lenses
Repair of the servo unit and other electronic components
Replacement of glass elements
Full Service of the optics

Our servicing includes the following brands:
If your lens manufacturer is not listed, ask us at service@chrosziel.com.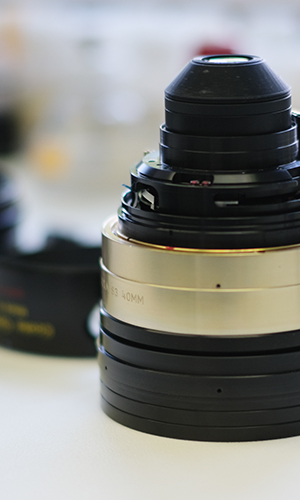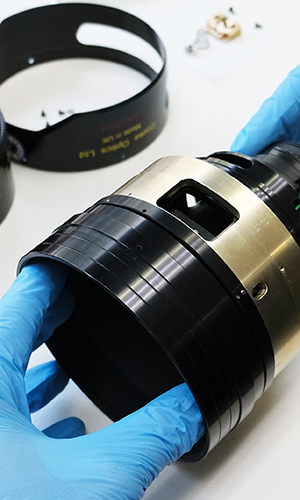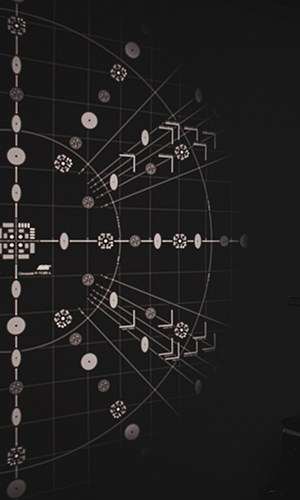 Your Service and Lens Technicians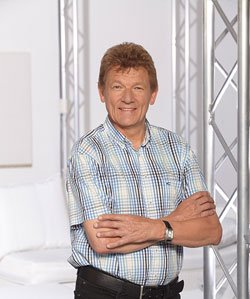 Manfred Wittl has managed the Lens Division at Chrosziel for decades. Customers from renowned companies confidently bring him their lenses to be serviced. We proudly count the following large broadcasting companies among our customers: The BR, the ZDF, the WDR, but also countless smaller production companies.
History of Chrosziel Lens Service

A few years after Chrosziel GmbH was founded, the business field was expanded by the lens service – repairs and maintenance of Canon and Fujinon optics. During the 1990s, Chrosziel GmbH was the partner of Ikegami for EB cameras as well as Angenieux's sales and service partner. Our testing devices – which we specially developed and manufactured in-house at Chrosziel – are an invaluable aid to us when rendering these services. With our collimator, the flange focal distance of lenses can be reliably measured. With our testing projector and our self-developed testing slides, flaws in and deviations of optics can be visually identified. This work is supported through countless optics frames, e.g. 1/3", 2/3" B4, 16 mm Aaton, Arri PL, LPL, Nikon F, Canon EF, RF and MFT as well as many more. All popular models are available in-house and can be utilised together with our collimator or projector.

Chrosziel Service and Repair