Lens Mounts & Accessories
LENS MOUNTS AND ACCESSORIES
Completes our LTI products!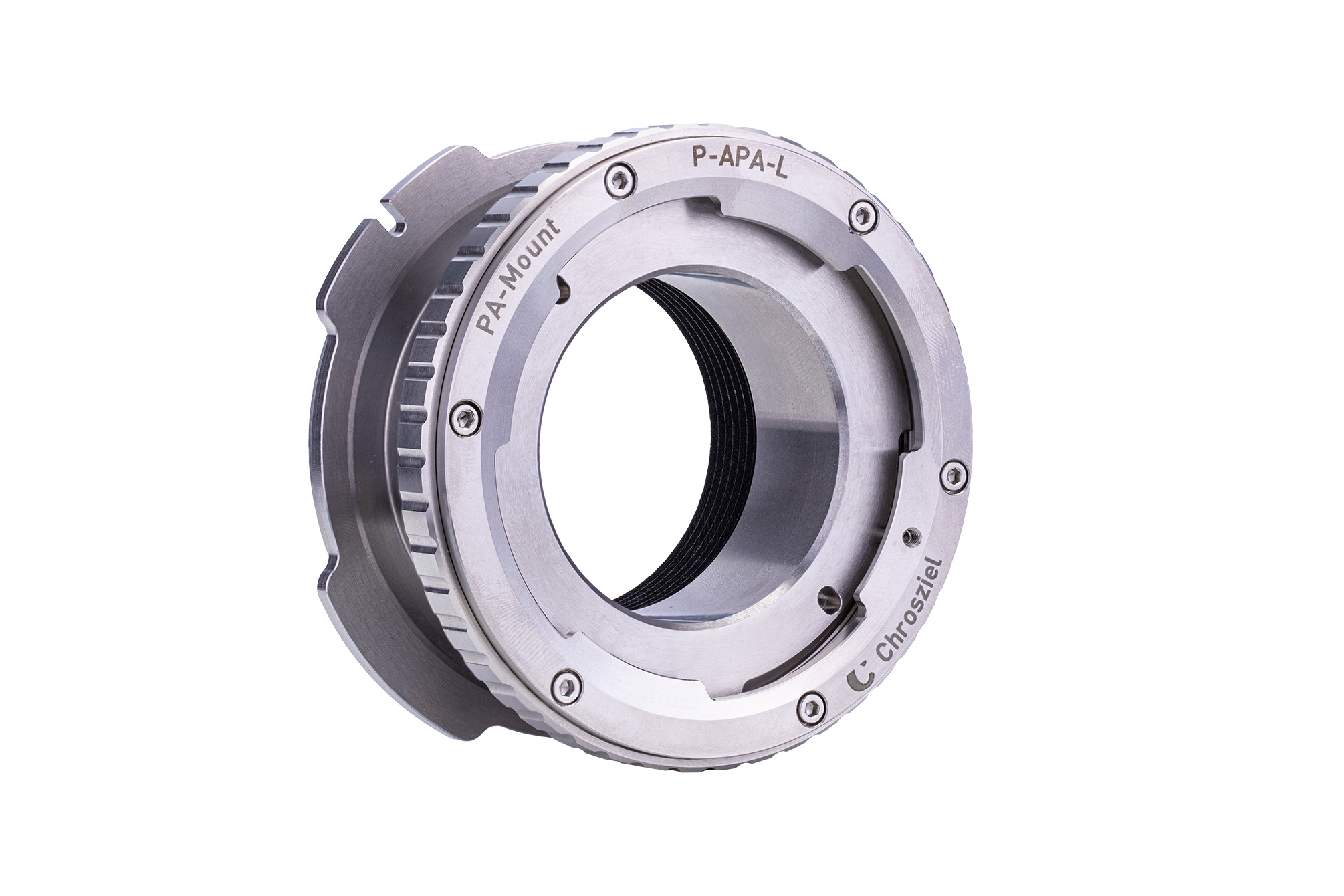 Lens Mounts
For photography, film and video
Our numerous lens mounts and calibration aids for photography, film and video are equally suitable for our Chrosziel collimators and our projector. The mounts are available from stock, we can produce more according to the customers' request. Talk to us or one of our partners!
Focus - The remote control for our projector.
The soft start of the projector remote control (P-RC) ensures practice-oriented adjustability. Even fine focus shifts are possible. The positioning accuracy is 5μ.
FEATURES
3 m cable
Motor with mounting flange and gear
Handgrip with rocker switch and battery compartment
9 volt block-battery (Alkaline)
Optional are available: cables with 5 m (16.4 ft) and 10 m (32.8 ft) length or any individual length up to 20 m (65 ft).
Currently, the remote control for our lens testing projector MK6 (and its predecessor model MK5) – as well as the projector itself – is being revised and improved.
Of course, however, the predecessor model (for projector MK5) is still available.