A clear view without glare and flare
Although the German Jan Balster set the sails to America long time ago, he still trusts in German products. Why?
Jan Balster is editor, director, director of photography, founder and owner of the production company 83°West based in Asheville (North Carolina).

As a great fan of the Chrosziel matte box he told us: "What I love about my MB 450 is that it is just enough of a matte box for me. I get done what I need to do, without it getting in the way. The other great thing is that it is lightweight enough that I can use it on my gimbals, such as the DJI Ronin or my Freely MoVi M10. I sometimes wish I had a 3rd stage, but then I remember how much I don't like having to carry some huge matte box around. The rubber donuts are awesome and a unique solution to a rather annoying issue. Well done!"
From his earliest teenager times, Jan was interested in still photography. Since he found his passion for mountain biking, he has gravitated towards photographing action sports related subjects. After graduating from high school in Germany, he decided to do his civil service at a home for young adults with developmental disabilities in Pennsylvania. Although he initially planned to return to Germany after 15 months, he then decided to stay in the US. He moved to North Carolina where he pursued a degree in still photography in 2005. Since, he has been working in the photography and film industry. In 2016 he founded the production company 83°WEST LLC.
"We've been working in film for 10+ years under various professional names. The business has evolved from primarily still photography to mostly commercial and corporate film work. The name 83°WEST was conceived, like so many things in Asheville, over some beers with friends. Asheville is home to more than 28 microbreweries. So many business deals are made over a pint or two. The idea behind it is that our operating base, Asheville – NC, is located near the longitude of W83°. The exact spot of W83° is located on the Blue Ridge Parkway, which is a national park that stretches from Roanoke, VA all the way to the Smoky Mountain National Park in North Carolina. As you can probably tell, nature is important to us and one of the main reasons to live here. 82°WEST seemed like a fitting name."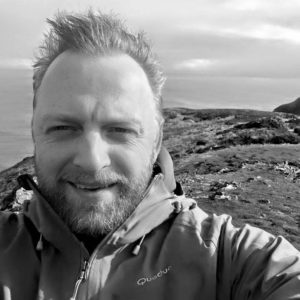 The company films on RED Dragon cameras: "We really enjoy the image quality and form factor of the RED camera system. The Chrosziel MB 450 is the perfect complement to our camera system: small, light-weight, yet it has rotating stages and the option to add a top and/or side flags. Working with gimbals, handheld or on the cable cam, it is important that anything to be attached is as light-weight as possible. Of course, there are options out there that weigh less but in terms of weight, performance, and cost, the MB 450 is the best matte box for us. We just love how versatile it is. We can put the matte box on a MoVi M10 and hang it from our cable cam or put it on a massive fluid head in 'studio' environment. It always performs well. We love our MB 450 and would highly recommend it to anyone that is looking for a matte box. We know Chrosziel isn't the 'cheapest' option on the market but in our opinion it`s quality that counts."

83°WEST is a small production company in Asheville, NC. The company's focus lies on regional TV commercials, corporate projects, branded entertainment, and documentaries. Currently the company consists of Jan, and his fiancé Elizabeth. In the past they implemented projects with BASF, John Deere, Harrah's Casinos, and Fidelity Investment. Much like other production companies, 83°WEST hires most of its crew on a job by job basis and tailors everything to the needs of the customer.