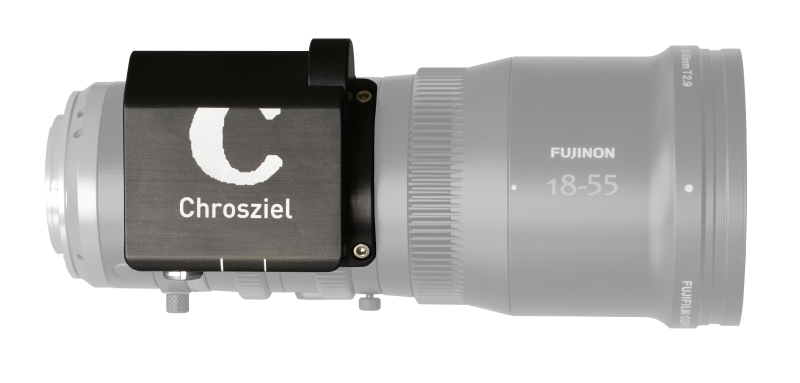 CDM-MK-Z2
Product number: CDM-MK-Z2
Available, delivery time: upon request
Product number:
CDM-MK-Z2
CDM-MK-Z2 - compact control-unit for Fujinon Zoom MK 18-55, 50-135mm for controlling zoom. For usage with orig. Sony handgrip (PXW-FS5, PXW-FS7) or LANC zoom devices. Incl. 1x digital servo-motor-unit, 1x LANC cable, 1x LANC extension cable, 1 x MN-AB (powercable 12 Volt A/B D-Tap 0B 5pin), 1x Allen Key, 1x Mini-USB-adapter.
DESIGNED FOR FUJINON MK 18-55MM T2.9 & FUJINON MK 50-135MM T2.9


CONTROLLED VIA SONY FS & LANC HANDGRIP
Control directly the zoom servo drive via optically de-coupled LANC sockets and Sony FS5 / FS7 handgrip zoom rocker. Other zoom rockers with LANC protocol are compatible too, e.g. mounted to handgrip.
CAMERA CONTROL SIGNALS FORWARDED
Control signals (e.g. menu / user buttons / focus magnification / camera run & stop) are immediately looped through to the camera.
SINGLE UNIT MOUNTED ONTO LENS
Two captive screws keeping the single servo drive unit permanently fixed onto lens.
4 ZOOM MODES
1st EB / Documentary, 2nd Live / Hardcut, 3rd Silent, 4th Direct Mode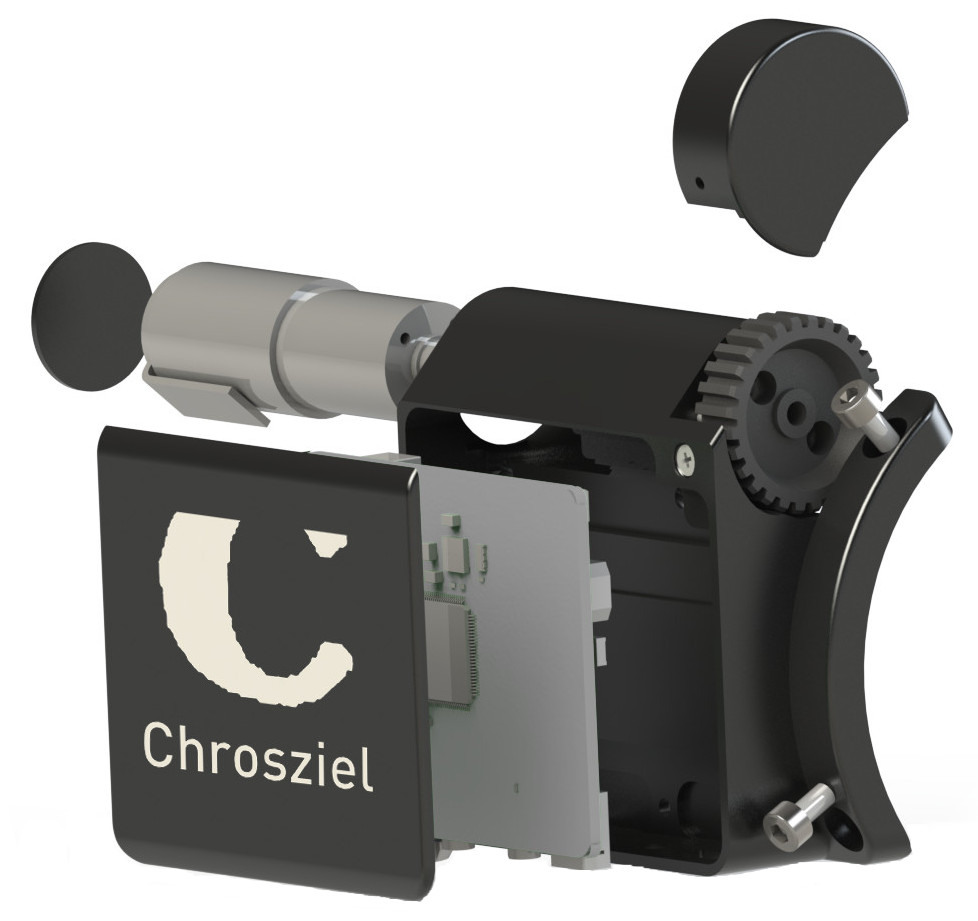 Clever Control Center: Chrosziel CDM-MK-Z2 Zoom Motor
The mounting of the Lens Motorization MK-Zoom is very comfortable. Just screw the two screws into the threads at the Fujinon lens. After that, connect the polarity protected D-Tap power cable with the appropriate camera port and the 2,5 to 2,5 mm plus the 3,5 mm to 2,5 mm Jack cables with the handgrip and the camera.
The slighly rounded CDM-MK-Z2 housing fits perfectly with the Fujinon lens. The gear meshes exactly with the zoom gear ring of the lens. The integrated PCB with CPU of the zoom motor sets instantaneously control commands that come from a SONY or any other LANC-compatible handle.
What's in the box
1x Servo Device Unit
1x D-Tap power cable (different options depending on camera system)
1x 3.5 mm to 2.5 mm Jack-Jack cable

1x 2.5 mm to 2.5 mm Jack Extension Cable

2x captive mounting screws

1x 2.5 mm Allen Key
1x Mini-USB-Adapter (USB -> MiniUSB)