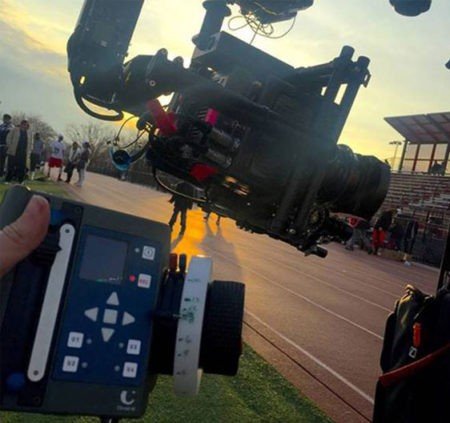 Coach PAMZ: touchdown with MagNum
The fast moves of the players were a great challenge for the 1AC. With the MagNum the mission was successfully accomplished.
"To capture the power of the game, the focus unit was vital." - Gregory Horoupian, Producer

"Coach Pamz" is a short documentary about Paul "Pamz" Rivera, a coach in the world of New York street football – the tough, inner-city sport that sprang out of the South Bronx. Directed by Bennett Johnson and produced by Gregory Horoupian, the filmmakers chose a Chrosziel MagNum wireless unit to capture the fast-paced action.

Johnson, who was shortlisted for the Young Director's Award at Cannes for the film, explains; "I didn't want the audience to simply observe. A lot of documentaries can be simply voyeuristic, but I wanted to use every cinematic tool I could to place the audience as a character in the story."
Johnson and Horoupian worked with Director of Photography David Kruta and First Assistant Camera Andi Romansky to find ways to enable this approach. The team chose an Alexa Mini, MoVI camera stabilizer, and Lomo Square Front anamorphic lenses. But the final piece was still missing.
Horoupian elaborates: "This was a shoot where the focus unit would play a vital part… Bennett and our crew were going to be on the field with the players, running alongside to capture the intensity of the game. We obviously couldn't block our shots… and with anamorphic lenses, the shallow depth of field was another constraint."

Romansky knew the responsibility would rest heavily on her. To keep the shot in focus, she would have to react quickly to the action and needed a piece of technology that wouldn't hinder her. She tested the new Chrosziel unit and found an immediate advantage. "Because the Chrosziel motors are so compact it's perfect for a MoVI, which we planned to use for the whole shoot," she explained.
Filming took place over two full days during the league's finals in the South Bronx.
Romansky described her experience: "The Chrosziel unit handled Lomos better than other motors I've worked with. The motor could be underslung without much hassle, and didn't slip off of the lens even though we were running almost non-stop." She continued, "On other units, there's a little bit of a lag between the wireless unit and the motor, but there was no delay on the Chrosziel. Every focus adjustment was instantaneous."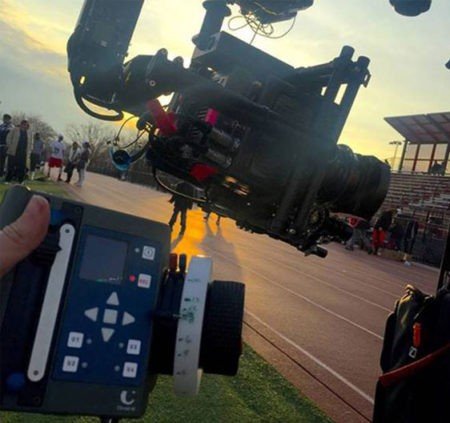 And another thing that stood out? "The belt clip." Romansky says, "Wireless units often come with lanyards by default. Once I saw the belt clip, it was pointless to use a lanyard. It's a lot easier to handle a unit without having to worry about a lanyard swinging around your neck when you're trying to pick up gear—out of the way but easily accessible."